The capital of South Australia, with over 1.1 million population Adelaide is the 5th largest city in Australia.
Named in honor of Queen Adelaide, the consort of King William IV, the city is unique in that it was planned from the onset of settlement in 1836 by Colonel William Light and is the capital of the only freely-settled province in Australia. Navigating your way through the streets of Adelaide is delightfully easy due to the grid-like fashion in which the city is laid out.
The heart of the city is a delightful mixture of old buildings and modern architecture interspersed with parks, gardens, and reserves. The Torrens River meanders through the city and the white sands of Glenelg, Semaphore, and Henley beaches are all minutes from the city center. The city of churches, Adelaide, has much to offer travelers about the best places to visit.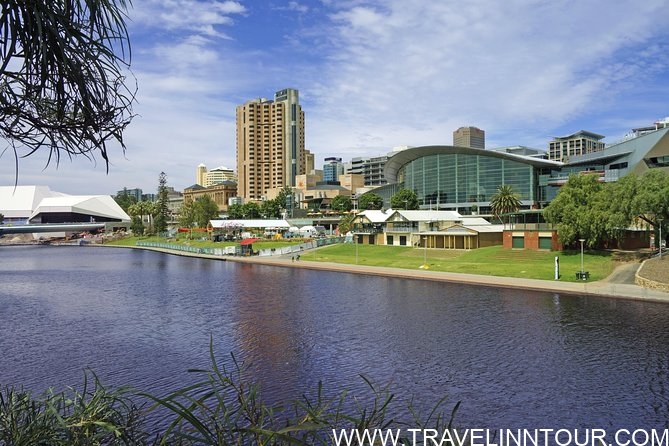 Adelaide provides an ideal starting point for tourists and travelers to explore the city itself and South Australia. Accommodation is readily available and generally reasonably priced with options to suit any budget ranging from luxury hotels to backpacker style accommodation.
From Where To Start Adelaide Travel Guide?
1: Art Gallery of South Australia:
Located on North Terrace, Adelaide is the premier art institution in South Australia with over 35,000 works of art and over 500,000 visitors every year.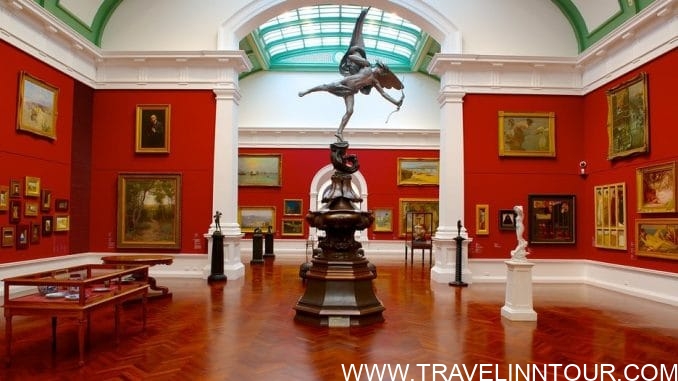 2: Henry Ayers House:
Ayers House is one of Adelaide's most prominent historic buildings located at 288 North Terrace Adelaide. Originally built for William Paxton around 1846, it was leased to Henry Ayers in 1855 when Paxton returned to England.
Henry Ayers was a wealthy industrialist and a highly regarded politician, seven times prime minister of South Australia during his 38-year political career. It was he who Ayers Rock, now Ularoo, was named to honor. During Henry Ayers occupation of the building from 1855 to 1897, the mansion was expanded from 9 rooms to the 41 room mansion that stands today. It has been used as a dance hall and nurses quarters but is now a museum and function hall.
3: General Post Office:
Adelaide General Post Office is located at 141 King William Street Adelaide. The Adelaide Post Office has been located at this site since 1851 and the current building was constructed between 1867 and 1872.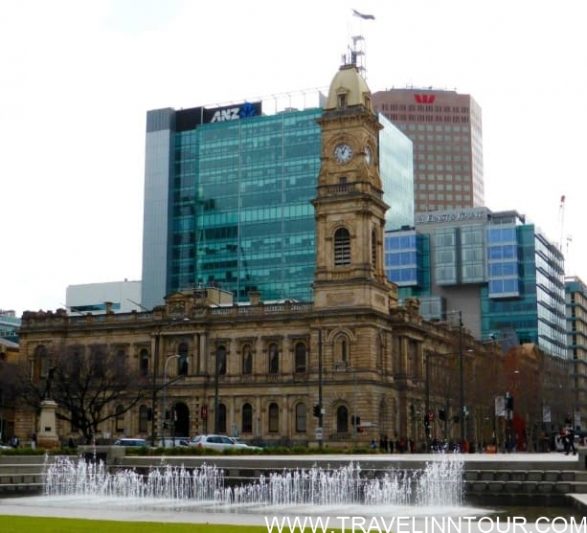 It is a beautiful two-story building built in the Victorian Free Classical Style featuring a grand postal chamber with a half-domed roof and peripheral clerestory lighting. A gallery at 1st-floor is supported on decorative cast-iron trusses with remarkable matching cast iron balustrading. The building features a prominent clock tower that was completed in 1875.
4: Adelaide, Carrick Hill:
Carrick Hill is a publically accessible Manor House located at 46 Carrick Hill Drive in the suburb of Springfield at the foot of the Adelaide Hills. It is the home of a large collection of drawings, sculptures antiques, and paintings as well as many temporary themed art exhibitions.
5: Governor House:
Governor House is the state residence of the Governor of South Australia and located at the North Terrace / King William Street in Adelaide. The earliest part of the building was completed in 1840 and now forms the east wing of the current structure. The governor's house is closed to the public because it is still in use. However, there are days when the general public is allowed to visit.
6: Adelaide, National Railway Museum: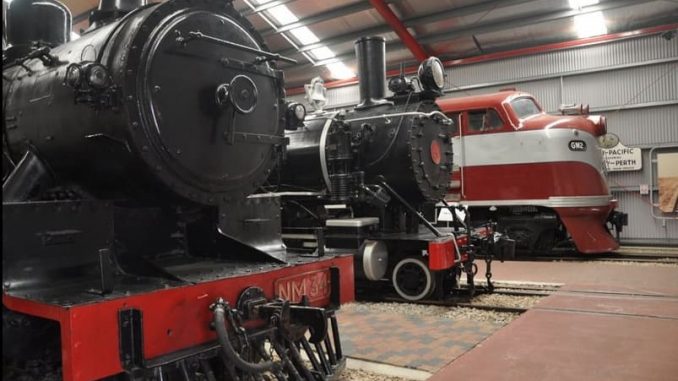 National Railway Museum at Lipson Street Port Adelaide is a must for steam and rail enthusiasts. It is open every day 10 am to 5 pm and train rides are available at select times of the year, depending on the weather.
7: Old Governor House:
Old Governor House, not be confused with Governor House (above) was built as a summer residence on the Government Farm in 1860 and was used by Governors MacDonnell and Daly before being replaced by a larger summer residence at Marble Hill in 1878. It is located 11km south of Adelaide in the heart of what is now Belair National Park. It is open to the public Sunday afternoons and Public Holidays.
8: Church of the Holy Trinity: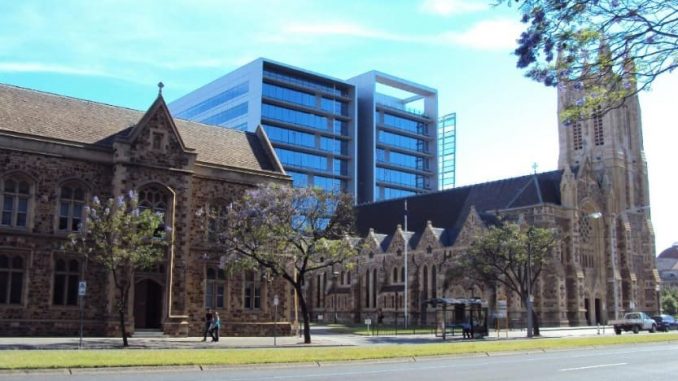 The Church of the Holy Trinity on the north terrace of Adelaide has historical significance as it contains elements of the oldest living church in the south of Australia. Governor Hindmarsh laid the foundation stone in 1838 and the church opened some 8 months later. It was rebuilt in the mid-1880s retaining many of its original features.
9: Hahndorf: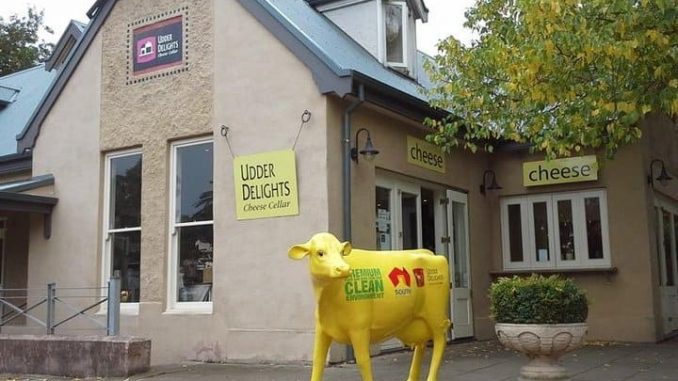 The historic German village, Hahndorf is located on the hills of Adelaide. Many of the original buildings and traditions have been preserved and complemented by a myriad of cafes and specialty shops. There is a wide selection of accommodation, restaurants, arts, crafts and art galleries. Several vineyards represent the best wines from Adelaide Hills on the main street of Hahndorf.
10: National War Memorial, Adelaide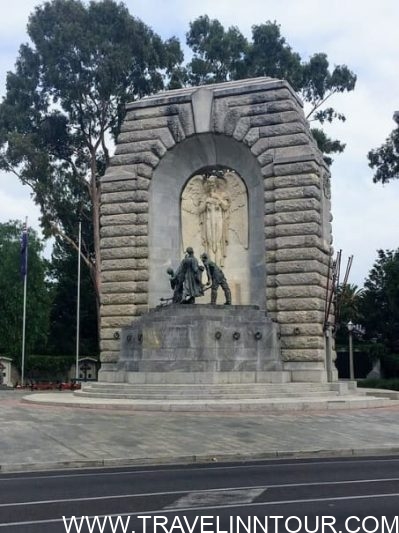 National War Memorial marks the place where Colonel Light and his team originally disembarked to begin surveying and searching for a site to locate the planned capital of South Australia in 1836.
11: Parliament House:
Located on North Terrace, Adelaide. The western part of the existing building is the Old Parliament House constructed in 1889 and the rest of the building was added around 1939. There are tours of the building between 10 am and 2 pm.
12: Old Adelaide Gaol:
Located at 18 Gaol Road, Thebarton. It opened in 1841 and was used right up to its closure in 1988, playing host to nearly 300,000 prisoners in that time. 45 prisoners were hung during the history of the Gaol, including Elizabeth Woolcock in 1873, the only woman to be executed in South Australia. Self-guided tours can be done on weekdays and there are guided tours, ghost tours, night tours, and sleepovers available as well.
13: Scotts Church:
The Scotts Church is on North Terrace and was constructed in 1850. The second oldest church in Adelaide, it is widely known for its stained glass windows and various furnishings.
14: South Australian Museum:
The South Australian Museum is situated on the North Terrace in Adelaide. It contains the largest collection of Indigenous Australia Artifacts in the world as well as the main mass of the 1400kg Huckitta Meteorite.
15: Old Gum Tree: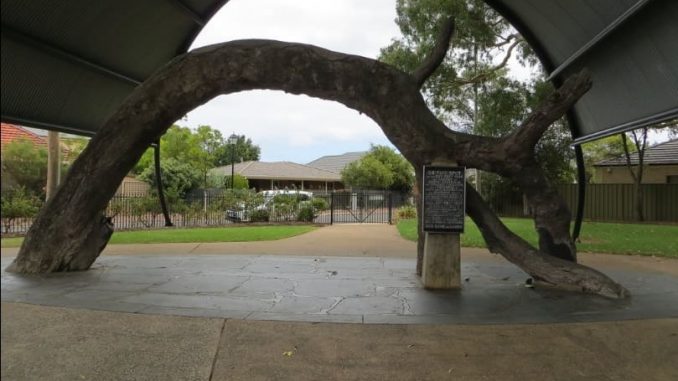 The Old Gum Tree is the tree beside which Governor Hindmarsh read the proclamation of the establishment of South Australia on 28th December 1836. 2 kilometers north of Glenelg, a re-enactment of this event is held every year on the site.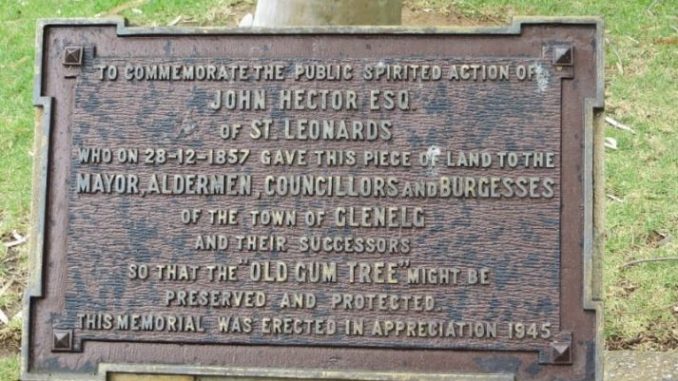 16: Kangaroo Island:
Kangaroo Island is one of South Australia's premier tourist attractions, receiving more than 140,000 visitors each year. Accommodation is readily available on Kangaroo Island to suit most budgets however advance bookings are highly recommended. The island can be reached by air or sea transport.
The Kangaroo Island is a favorite of international visitors as it showcases much of Australia's varied wildlife. Incredibly much of the island hasn't ever been cleared of vegetation along with a quarter of it is conserved in national parks, conservation parks, and wilderness protection areas. Major protected areas are Flinders Chase National Park, Seal Bay Conservation Park, Cape Bouguer Wilderness Protection Area, Cape Gantheaume Conservation Park, and Ravine des Casoars Wilderness Protection Area.
Hotels Adelaide: Hotels in the center
| Hotel | Stars | Price per night | Discount | Select dates |
| --- | --- | --- | --- | --- |
| Sage Hotel Adelaide | ★★★★ | 503 | -16% | |
| Hilton Adelaide | ★★★★★ | 182 | -26% | |
| Adabco Boutique Hotel Adelaide | ★★★★ | 516 | -13% | |
| Mantra Hindmarsh Square | ★★★★ | 167 | -13% | |
| Rydges Adelaide | ★★★★ | 637 | -28% | |
| Mayfair Hotel | ★★★★★ | 278 | -13% | |
| ibis Adelaide | ★★★★ | 141 | -6% | |
| Adelaide Paringa | ★★★ | 86 | -19% | |
| Majestic Roof Garden Hotel | ★★★★ | 131 | -41% | |
| InterContinental Adelaide, an IHG hotel | ★★★★★ | 914 | -11% | |
| Adelaide Royal Coach | ★★★★ | 99 | -39% | |
| Art Series - The Watson | ★★★★ | 726 | -21% | |
In The Kangaroo Island, Southern Brown Bandicoot, Rosenberg's Sand Goanna, Common Brushtail Possum, Tammar Wallaby, Short-beaked Echidna, The fur seals of New Zealand are native to the island, as are a number of species of frogs and bats. Unique to the island is the Kangaroo Island dunnart, a small carnivorous marsupial, and the Koala, Common Ringtail Possum, and Platypus have been introduced and thrive on Kangaroo Island.
There are many activities to enjoy on Kangaroo Island, Seal Bay offers ranger-guided walks among basking sea lions. Flinders Chase National Park, which includes remarkable rocks, Admirals Arch, lighthouses at Cape Borda and Cape du Couedic and a good selection of walking trails and camping grounds are well worth the visit. Murray Lagoon has a good selection of aquatic bird life and Kelly Hill Caves and the Parndana Wildlife Park are popular and enjoyable destinations.
17: South Australian Wineries:
The South Australian Wine Industry is responsible for the production of more than half of all Australian Wine and can credit its success and variety to the diversity in geography and climate found in South Australia. Some of Australia's most famous wines like the Penfolds Grange, Jacobs Creek, and Yalumba are produced in South Australia.
The oldest proven vineyard plantation was in 1836 a resident named John Barton Hack in North Adelaide. As Adelaide developed he had to uproot these vines and plant a new vineyard near Mount Barker. In 1843 he sent a box of wine to Queen Victoria, the 1st Australian wine to reach the queen. Since these early efforts, the wine industry in South Australia has evolved and the state has been divided into regions to distinguish the origins of the grape. Those zones are the Barossa, Fleurieu, Mount Lofty Ranges, Far North, Limestone Coast, and Lower Murray zones.
Of course with wineries comes the opportunity for wine tasting and there are many organized tours of the wineries for visitors to enjoy. Those wishing to avoid a structured tour may wish to start their own wine odyssey in historic Hahndorf in the Adelaide Hills before venturing through the Barossa Valley.
I hope you enjoyed this Adelaide travel guide? There are endless places to see and things to do, only a few of them are mentioned here. Suggest your readers your's favorite places to visit in the comment box. 
Save it On Pinterest