Jaipur, the pink city of India has become one of the top interesting destinations in India for a foreigner. Famous for its rich history and culture, Jaipur has some awesome getaways that will build your curiosity to visit those places and enjoy the weekend. These weekend getaways will make you explore the forts, palaces, and wildlife. Therefore, today, we will explore the weekend destinations for Jaipur that is worth your penny.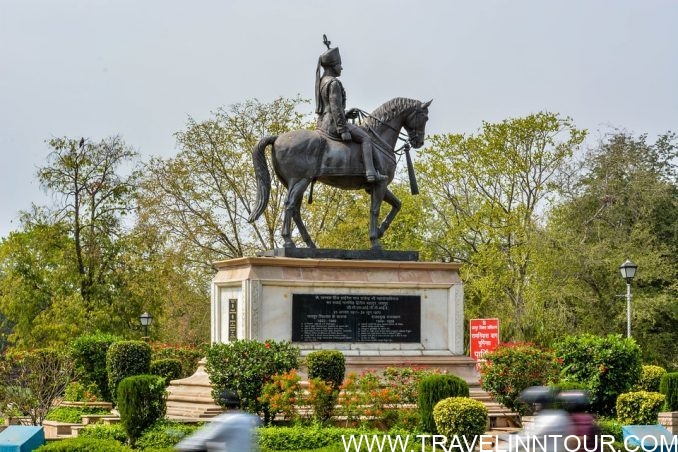 Here are The Top 5 Weekend Destinations to Visit Near Jaipur
Pushkar
Situated 3-4 hours journey from Jaipur, this religious town perhaps the only place in the entire world to have a temple devoted to Lord Brahma. Also, don't miss the Pushkar Lake, which is considered sacred when taking a bath there. It is believed that taking a dip in the Pushkar Lake will keep you away from sins and skin diseases. If you plan to travel Puskar on October – November, you can explore the famous Pushkar Fair, where you can witness the camel ride, cattle race, and traditional Rajasthani thali. Also, read The Best places to visit in Jaipur
Best time to visit Pushkar: November to March.
How to reach Pushkar: There are trains available until Ajmer, from Ajmer cabs, buses are available to reach Pushkar. In addition, there are few direct buses available to reach Pushkar from Jaipur.
Agra
It might be an overrated destination for foreigners, but it is worth spending time exploring one of the 7 wonders of the world. It takes a minimum of 4 hours to reach Agra. You can visit Tajmahal and Agra Fort and still come back to Jaipur in night. If you would like to extend your stay in Agra, don't forget to visit Fathepur Sikri, which is a 1-hour drive from Agra. Also, Read 7 Famous Fairs and Festivals Of Rajasthan, India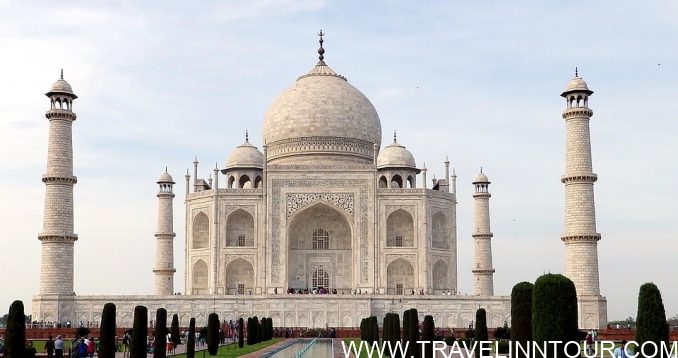 Best time to visit Agra: October to March.
How to reach Agra: There is no transport shortage when visiting Agra, there are trains and buses available at your fingertips.
Ranthambore national park
Take a break from exploring the history and culture and head to this national park. Named after the Ranthambore fortress, this national park was specially built to conserve the tiger population.
Ranthambore national park is an alternative getaway of Sunderbans in West Bengal if you want to see a tiger. It is an opportunity to see tigers in their natural habitat and other wild species like a hyena, langur, leopard, and wild boar. Situated 160km from Jaipur, it takes 3-4 hours to reach this magnificent national park.
Ranthambore national park
Best time to Visit Ranthambore national park: October to April
How to reach Ranthambore Park: You have to take a bus or rail to reach Sawai Madhopur station, which is connected to the top metro cities. From Sawai Madhopur, buses and taxis are available to reach Ranthambore National Park.
Udaipur
Coming back to history, the city of lakes displays numerous palaces and forts that will feed you with surprises. There are many lakes where palaces were built and it gives you a hint that Udaipur was not a city to take it easy for.
Moreover, numerous festivals like Gangur festival, Shilpgram Utsav, Jaganath Yatra are conducted every year to create awareness about Rajasthani handicrafts and Paintings. In terms of Media and entertainment, Udaipur was one of the top locations to shoot Hindi and English films. The best example is the Birthplace of Bagheera from Jungle book.
Best time to visit Udaipur: September to March.
How to reach Udaipur: There is no shortage of transport from Jaipur when visiting Udaipur city. Rail, Roadways are available to reach Udaipur.
Bikaner
The city of sands and a palace-city, Bikanerdisplays its guests an art of living in sand dunes. The forts, Monuments, and Palaces give you a hint of Bikaner, which was a princely state.
One of the best parts of Bikaner is a camel ride. During the eve of Akshaya Tritiya, you get to see the residents flying kites and eat their traditional food. In addition, in January, a Camel festival will be organized to show support and remember the benefits of having a camel to humans. This festival is a delightful watch for both domestic and foreign tourists.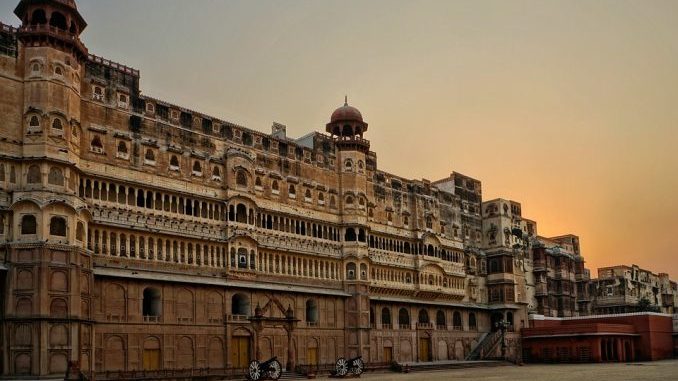 Best time to Visit Bikaner: October to March.
How to reach Bikaner: Travelling by train is the best option for reaching Bikaner, both buses and trains are available from Jaipur and it takes 6-7 hours to reach Bikaner.
Let our readers know your favorite weekend destinations to visit near Jaipur. Your valuables comments are highly appreciated.
Save it on Pinterest.