Bangkok Points of Interest – What to Do and Where to Go?
Bangkok is considered the most attractive tourist places to visit in Asia, offers many shades of entertainment at affordable charges. It provides a feeling of adventure during the visit, serves its good environment and character, and adds an element of surprise when exploring Bangkok.
This beautiful city has a modern look and offers the original image of shopping centers, office buildings, world-class hotels, luxury facilities, neon-lit shows and restaurants serving spicy Thai food and national cookeries.
The Grand Palace: 
From where we should start the Bangkok City Tour? Well, The Grand Palace Bangkok is a great start, despite the fact that it's not entirely accessible that you ought to wander into, even the outside of the gorgeous palace is well worth seeing. The Grand Palace is dwelled in the old city, near Khao San Road, has a wonderful combination of beautiful golden palaces where the king lived.
The palace is most likely by far the most patronized attraction in Bangkok. There are many monuments dedicated to monarchs on the site. Wall surfaces with wonderful mythic scenarios are decorated almost everywhere.
The statues and buildings throughout the Grand Palace have some attractive colors such as gold and green. The golden color you may notice everywhere, and the characteristically curved roofs of the buildings are very detailed.
At the same time impressive are several of the interiors of the buildings, with their sumptuous rooms as well as halls designed for various occasions and activities. Due to the fact, that is a sacred location, be sure to wear the proper dress. Sleeves shirts, short skirts or pants, are not allowed.
But if you are visiting a temple in Thailand, you must take your shoes off. At the doorway of the Palace is corner booth where you can rent a dress if necessary. The opening time is 8:30 am to 3:30p pm and entering free is 500 Thai baht per head. In case you are not in the proper dress code, you can rent clothes from there 200 Thai baht per head.
To take into consideration the Coin Pavilion though, gives an insight into a variety of coins discovered in bygone times. Also, visit Wat Phra Kaew temple (The Emerald Buddha Temple).
According to the temple record, the small Buddha image is over 2000 years old and created in India. Even though people today believe that the Buddha is created from emerald, it is, in fact, made out of green jade.
Wat Phu Temple:
Wat Phu temple is also known as reclining Buddha is also a very famous tourist location. It attributes an enormous Buddha lying on its side. Even at the bottom of the foot of this Buddha have incredibly intricately thorough patterns. Wat Benchamabophit ( The Marble Temple) and Wat Arun called Temple of Dawn as well are widely known tourist stations.
Also, traditional Thai massage is available at The Wat Pho temple, highly regarded amongst travelers. Other temples, for instance, Wat Parinayok and Wat Mahathat, even have Thai massages available. During the ceremonies, longboats in the river are very good to see. All the facts place into decorating these boats are extraordinary.
Snake Farm:
For wildlife lovers, there is the Snake Farm in The Queen Saovabha Institute. For anyone who is fascinated with the reptilian world, the Snake Farm at The Queen Saovabha Institute is a great place.
Also, the largest crocodile farm with more than one hundred thousand crocodiles, in the world is there. Thai kickboxing is a national game, you can see at Lumphini and Ratchadamnoen stadiums featuring events the entire week on different times and days. Thai traditional dance and theater are very entertaining. You can see in theaters and some of the best hotels in Bangkok.
National Museum:
A few minute's walk from Khao San Road the National Museum is an exceptional point to visit on Na Phra That Road.
National Gallery: 
The National Gallery: is on the Opposite side of the National Museum, on Chao Fah Road you could get to by walk from Khao San Road. Where you can see the classic Thai art, as well as the paintings by the king.
The Museum of Royal Barges: 
Museum of Royal Barges close to the National Museum is near Chao Phraya river by the Noi Canal. Here are only eight of over 50 barges which used on ceremonial functions. Entree fee is 100 baht per head and if you are willing to make videos or pics, an additional 100 baht you have to pay for the camera and 200 baht for videocam. The opening time is 9.00 am to 5.00 pm daily.
The Jim Thompson House Museum:
Jim Thompson's House: The American businessman James Harrison Wilson Thompson was known as Jim Thompson who revives the Thai silk business in 1950 to 1960, On a holiday tour in the mountain range of Cameron Malaysia, disappeared without any trace till today.
He made a traditional Thai house on the canal bank in Bangkok, and the house is currently a museum of Asian artifacts and collections of handicrafts.
SEA LIFE Bangkok Ocean World is Next to the Siam BTS station, previously known as (Siam Ocean World) is an aquarium based in the Siam Paragon shopping center in the midst of Bangkok. Features Sea Otter, Sting-ray, Penguin feeding, and shark shows. Even tourists can take the chance to dive and swim with the sharks.
Dream World Theme Park in Bangkok, would be an excellent way for you as well as for the kids to have an amazing encounter and magical environment of the large amusement park. There are more than 40 fun rides and attractions for tourists and families. (Dream World Amusement Park with 2 Way Hotel Transfers)
Marine Park and Safari World Park & zoo located in east Bangkok, is an amazing sightseer attraction. There's an animal feeding shows, a white tiger show, an orangutan boxing show, a Hollywood Cowboy show, a Waterski show, and a much more interesting thing to do and see.
The Marine Park is not just an ordinary zoo there are a lot of things to enjoy, such as wildlife shows, dolphin show, souvenir shops, as well as food stalls. Opening Timing of Marine Park is 9.00 am to 6.00 pm and the timing for Safari Park is 9.00 am to 5.00 pm. Entry Fee Marine Park for adults is 700 Baht and for kids 450 baht. And Safari World entry fee for adults is 400 Baht and for kids 300 Baht.
The Golden Mount Temple (Wat Saket) is an artificial hill with a golden pagoda built approximately 1850, just a short walk from Khao San Road. To reach the pagoda on The Golden Mount Temple, you need 318 steps to climb the hill. You will see Bangkok's beautiful view in all directions, once you reach up there.
The Temple of Dawn (Wat Arun) is a significant landmark and an amazing tourist location next to Chao Phraya River, is a Buddhist temple from the 17th century called Aruna, an Indian god known as the god of the dawn.
As it is famous as The Temple of Dawn, but at sunset looks very impressive, especially at night, if you don't have enough time at least spend one hour at this incredible temple.
If you didn't experience the Bangkok nightlife, your trip is not complete. Hundreds of thousands of people from around the world visit Bangkok to enjoy its vivid nightlife, This, in turn, led to the emergence of new bars, hotels, and clubs.
Places to Visit in Bangkok at Night.
If you didn't experience the Bangkok nightlife, your trip is not complete. Hundreds of thousands of people from around the world visit Bangkok to enjoy its vivid nightlife, This, in turn, led to the emergence of new bars, hotels, and clubs.
Some streets in Bangkok may look unpretentious during the day. But with nightclubs surrounding entertainment streets and a varied mix of nightlife, The nightlife of Bangkok is something that tourists should not miss!
Bangkok city is famous for its Go-Go bars, pubs, cocktail lounges and best nightclubs. There are also many gay and lesbian bars, which in recent years have become places of interest in Bangkok.
Here are a few Bangkok nightlife tips that will help you take advantage of your evening.
Khao San Road cheaper to Medium Price Venues: There are a lot of bars at affordable prices for tourists and locals. Khao San Road is understood to have the largest number of bars. All these clubs play different varieties of music, such as Hip Hop / Rap, from disco to Classical Thai and from bass to drum. These bars are famous for affordable drinks and attract a lot of tourists as well as locals.
Silom Soi 4 street is very well known for a mixture of gay, lesbian and straight bars. Close to Silom Soi 4, lang suan area is famous for local live Thai music. There are plenty of new restaurants are available on Lang Suan street.
Sukhumvit Road: The American, British, German and Irish style clubs and pubs mostly are on Sukhumvit street. Local Peoples, you will see rarely in these type of large clubs.
Royal City Avenue is known as RCA as well this area is for people who want to enjoy big upscale bars and clubs. There are six great clubs close to each other. At this place, You might meet up with numerous hip expats and wealthy Thais. Additionally, you must have your passport copy with you since everyone has to show it on the entry gate.
Bangkok nightlife experience is nothing without seeing GO-GO Bars. You will find that neon signs flashing and employees wanting to attract you to the bar are consistently in every area.
Soi Cowboy and Nana Entertainment Plaza are on the Sukhumvit Road and Patpong at Silong, are the main Go_Go Bar areas. If you are not into this type of entertainment, however, there are many other places nearby you can visit.
Places to Visit in Bangkok for Shopping: 
For shopping lovers Bangkok is heaven, It is home to shopping hubs that will drive you crazy. In these shopping centers, you can buy anything you want, from luxury clothing to handmade items.
Here are some of the affordable shopping malls in Bangkok.
The Platinum Fashion Mall: Famous for high-quality clothes and fashion accessories at cheap rates.
MBK Center (Mahboonkrong): This eight-story mega shopping mall has over 2000 shops, services outlets, and many restaurants. MBK Center is the ultimate place for cheap clothes shopping in Bangkok.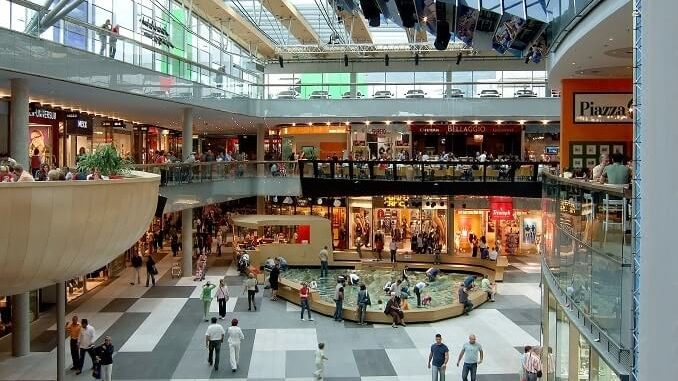 There are many other shopping malls such as Siam Square, Indra Square, Amulet market, Gaysorn Village. Bangkok, it has been called the "buyer stop" because it is a great place to shop.
There are many night bazaar and shopping streets as well where you can buy a wide range of products such as electrical items, textiles, fresh flowers, clothes and even guns.
Bangkok Hotels and Accommodation Guide.
A lot of tourists every year visit Bangkok for business and holidays, especially from November to April, This is the peak time in Thailand. In Bangkok, it is not that difficult to find a hotel or resort that offers excellent value, such as modern features, friendly services, and simple and easy places for a moderately low price.
Whether you are traveling for a few days or for a long time to stay, Bangkok has many hotels and resorts.
Khao San Road (Khaosan Rainbow Hostel) is a very well-known meeting place of tourists. In this area, there are a lot of affordable/cheap hotels and guesthouses as well as tattoo shops, internet cafes, bookshops, massage parlors, and travel agencies.
Sukhumvit area always at the top of the list of tourists when searching hotels in Bangkok. There are several streets along this road full of shopping malls, good food, and nightclubs. It is a paradise for both foreigners and locals. There are a variety of hotels and apartments depending on your budget. ( Sukhumvit 12 Bangkok Hotel & Suites )
Silom: Wall Street of Bangkok is the second name of 'Silom' It has offices, banks, malls, and hotels along both sides of the street. The traffic in the Silom area is a bit heavy, but you can travel by metro, with very cheap and comfortable transportation connecting almost all the main areas of Bangkok. ( Silom3 Apartment )
Ratchadapisek Another alluring area to search for accommodations, best hotels in Bangkok This area is also very favorite among sightseers and backpackers due to budget-friendly hotels and cheap shopping as well as nightly entertainment. ( Bangkok Hotels )
The Ratchadapisek area is a great place to stay, and the majority of the hotels are near the metro station you easily reach in 15 minutes to any nearest destination like Sunday Market, Silom, and Sukhumvit.
Cheap Hotels In Bangkok
Hotels Bangkok: Hotels in the center
| Hotel | Stars | Price per night | Discount | Select dates |
| --- | --- | --- | --- | --- |
| Khaosan Park Resort | ★★★ | 52 | -26% | |
| The Mulberry Bangkok Khaosan Road | ★★★ | 250 | -11% | |
| Villa Cha-Cha Banglumphu | ★★★ | 101 | -29% | |
| Dewan Bangkok | ★★★ | 57 | -23% | |
| Baan Chart | ★★★★ | 53 | -38% | |
| Tanee Place | ★★★ | 54 | -9% | |
| Buddy Boutique Inn | ★★★ | 51 | -43% | |
| Korbua House | ★★★ | 107 | -24% | |
| Baan Noppawong | ★★★ | 74 | -58% | |
| OYO 1089 Baan Boran | ★★ | 264 | -28% | |
| Nouvo City Hotel | ★★★★ | 58 | -47% | |
| Siri Oriental Bangkok Hotel | ★★★ | 72 | -49% | |
| OYO 1016 Jade's House | ★★ | 194 | -33% | |
| Khaosan Art Hotel | ★★ | 143 | -17% | |
| Babo House Bangkok | ★★★ | 89 | -54% | |
| OYO 484 Pannee Residence Khaosan | ★★ | 277 | -27% | |
| Riva Surya Bangkok | ★★★★ | 55 | -51% | |
| Lamphu Tree House Boutique Hotel | ★★★ | 51 | -23% | |
| OYO 905 Rajata Hotel | ★★ | 192 | -14% | |
| Taraplace Hotel Bangkok | ★★★ | 155 | -52% | |
Save it on Pinterest.